Assistant Professor, Physician Assistant
WCU Dallas
Richardson, Texas
Job ID: 205628
When you join our faculty at West Coast University, you'll become part of a team that always puts students first. And that means you'll have the tools, technologies, resources and support you need to make a real difference in their lives, empowering new generations of healthcare leaders. Get ready to learn and grow in an energized environment with year-round curricula, collaborating with talented colleagues and reimagining healthcare education as we know it.
Full-Time
Minimal Travel (if any)
Success Profile
What makes a successful member of the Faculty team at West Coast University? Check out the traits we're looking for and see if you have the right mix.
Facilitator
Personable
Socially Conscious
Strategic
Team-Player
Technologically Savvy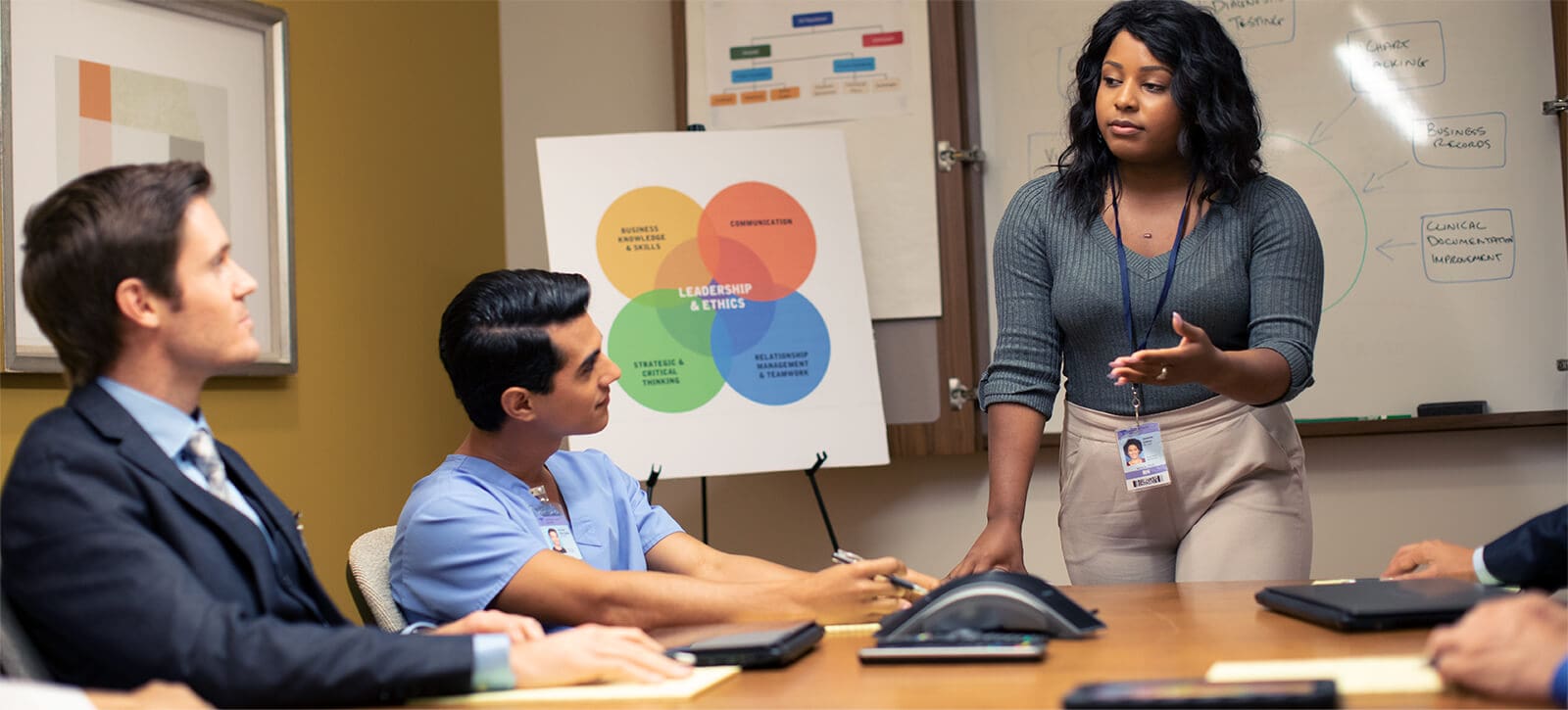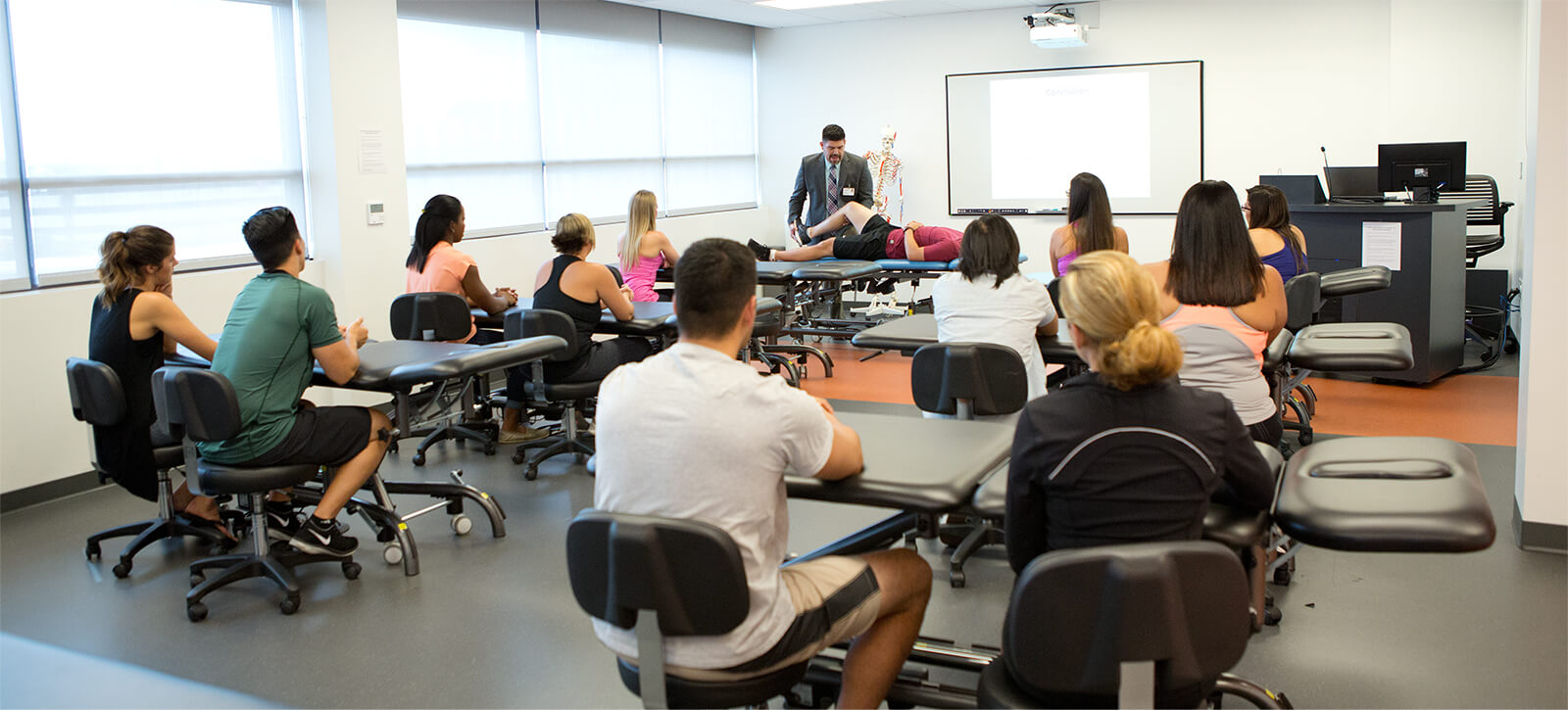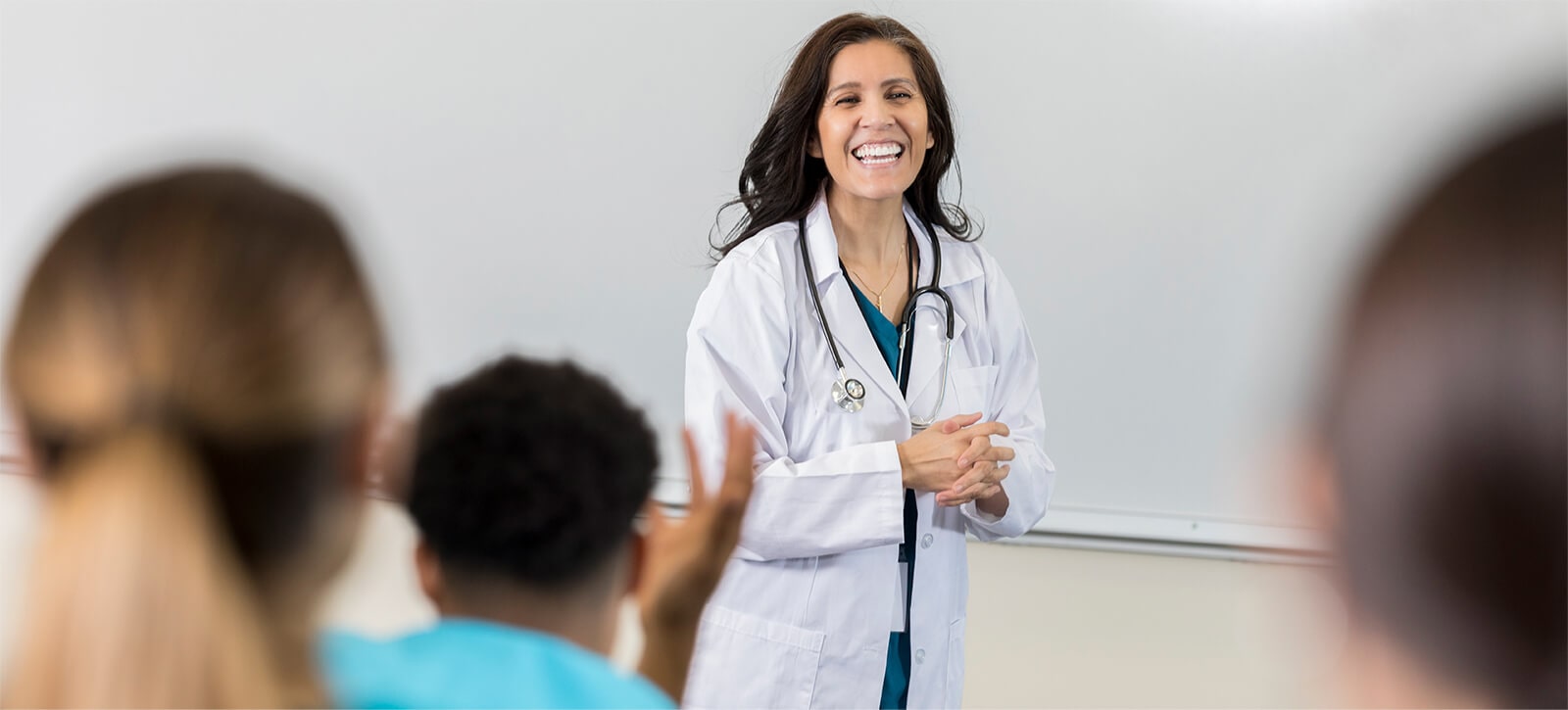 "If you are looking to work at a university that takes care of its students, faculty, and staff and allows you to live a prosperous, fulfilling, and healthy life, this is the place for you."

Paul P. Instructor ii, Gen Ed Non-sci, orange county
associate since 2013
Benefits
We offer a generous benefits package with a wide range of the plans, programs and support you need to thrive.
Healthcare

401(k) Retirement
Plans
and
Employer Matching

Professional
Development

Day of Service
PTO Day

Collaboration

Management

Awards &
Recognition
Our Mission & Culture
At WCU, the work you do empowers our future nurses, therapists, dental hygienists and more — propelling them into our communities where they can do the most good. As part of our dynamic, energized culture, you'll contribute to our unique mission that always puts students first. You'll collaborate with incredible people, grow in your profession, and transform healthcare education. Discover what it means to truly believe in the work that you do.
Responsibilities
SUMMARY:
Reporting directly to the Program Director, the Principal Faculty, Physician Assistant supports the University in fulfillment of its mission, purpose, and goals. Provides program-specific expertise and is actively engaged in relevant department initiatives. Supports University, Campus, and/or departmental goals in order to assure compliance with programmatic accreditation and/or licensure, internal consistency, and graduate outcomes that meet student learning, workplace, and placement expectations. Provides professional leadership and support, and serves as an educator, role model, mentor and facilitator. Creates an educational environment which fosters innovation, responsiveness, and accountability. Focuses extensively on facilitating student learning associated with prescribed course and program learning outcomes. Actively and substantively participates in assessment of student learning activities to maximize the potential for students to learn what is necessary to meet prescribed outcomes. Vigorously upholds a culture of academic integrity.
ESSENTIAL FUNCTIONS AND RESPONSIBILITIES: (Every effort has been made to identify the essential functions of this position. However, it in no way states or implies that these are the only duties you will be required to perform. The omission of specific statements of duties does not exclude them from the position if the work is similar, related, or is an essential function of the position.)
Assists the Program Director in the organization, administration, continuous and periodic review, planning, development, and general effectiveness of the Master of Physician Assistant (MPA) Program.
Assists the Director of Academic Education (DAE) and Director of Clinical Education (DCE) in the preparation of administrative and accreditation reports as requested and assigned by the Program Director.
Assists in development, review, and revision of the mission, vision, and goals of the Program.
Assists in development, implementation, teaching, and evaluation of graduate-level didactic and clinical curriculum including simulation and clinical skills instruction and design.
Participates in the development, initiation, and incorporation of an array of innovative and engaging pedagogical and teaching methods to diverse learners throughout the curriculum in classroom, laboratory, and virtual environments.
Create, revise, and uphold the policies and standards outlined in the MPA Student Handbook in coordination with the Program Director and DAE.
Assists the DAE in the coordination and scheduling of all didactic courses and classes.
Serves as an advocate and ambassador for the MPA Program ensuring program and student needs are being communicated to the Program Director.
Schedules and assists with student remediation as needed. Assists in the interview and selection of faculty members.
Provides security for all course and examination materials.
Assists the DAE with the maintenance and coordination of the didactic schedule with the Program Assistant. Reviews instruments for student and faculty course evaluations.
Attends all scheduled staff and faculty meetings.
Assists DAE with coordination and assessment of the function of all adjunct faculty (if applicable). Course Director for assigned courses in which competence and/or experience is demonstrated. Assists the DCE with coordination, site visits, and maintenance of clinical sites.
Assists the DCE with end of rotation exams and "return to campus" days. Provides instruction across the curriculum as assigned in co-instruction roles.
Provides and facilitates counseling and advising for PA students advising the DAE and/or DCE of any problems related to student behavior, academic performance, or professionalism
Reviews didactic/academic performance with students on a continuous basis.
Provides remediation for students with sub-standard performance as needed and appropriate. Member of the Admissions committee.
Member of the Student Progress Subcommittee. Member of the Curriculum and Assessment Committee. Upholds values and mission of West Coast University. SCHOLARLY ACTIVITIES:
Engages in scholarly activity appropriate to faculty rank as identified in Faculty Handbook.
Attends professional development activities each year as agreed upon with supervisor in faculty development plan.
Attends all faculty meetings twice per year (for full time faculty attendance is required, for adjunct faculty attendance is strongly recommended).
Selects a minimum of one of the following activity areas: publishing & writing, acting as contributor to textbooks, presenting at conferences or educational trainings, attending test-writing or accreditation activities, serving on thesis dissertation committee or other agreed upon professional activity. OR Identifies and applies specialized research or activities related to teaching, assigned teaching area(s), or may contribute to the scholarly community/knowledge of the discipline.
PROFESSIONAL GROWTH AND SERVICE:
Attends Department, College and University meetings/councils as arranged/approved by supervisor. Demeanor reflects collegiality; behavior demonstrates professional and ethical conduct.
Maintains membership in professional organization.
Networks within professional community both inside and outside the University. Actively and substantively participates in University initiatives as assigned.
Assists with assessment, critique, and evaluation of overall curriculum and may lead the process of revisions to program and syllabi (if necessary) while ensuring quality.
Contributes/demonstrates ongoing service in at least one of the following areas:
Community or Public Service
Profession (member of professional organization)
University
Contributes to service of the University by serving on a minimum of one University-wide Committee or Council.
Demonstrates an active leadership role in University.
Active leader in the Community or Profession by demonstrating a leadership role in one of the listed areas. May assist with program analysis to ensure best practices and optimal student outcomes.
GENERAL SCOPE OF RESPONSIBILITIES:
Assists with program activities to ensure compliance with applicable federal, state and local laws and regulations, accrediting bodies, and University policies and procedures in concert with other West Coast University campus programs.
Reviews and recommends improvements and enhancements to the consistency and quality of course offerings, course/program development, and curriculum.
Submits accurate grade-in-progress report(s) as required during the trimester in accordance with the posted syllabus to the campus program Dean or Chair.
Posts accurate points and final course grades earned throughout the trimester in accordance with the posted syllabus as per teaching assignment(s).
Participates in student success activities such as engaging in student academic counseling and/or establishing a point of contact for internal resource/access for student issues.
Assures students are provided instructional support services within the subject area taught to maintain the highest level of student achievement while safeguarding the integrity of the educational process.
Records and posts class attendance and grades as required, completes and submits assignments in a timely manner, responds to student inquiries within 24 hours and grades tests, quizzes, lab assignments promptly, returning constructive feedback to students as soon as possible. Engages in systematic collection of student's work for University outcomes assessment purposes.
Serves as a mentor, role model and facilitator and provides guidance and academic support for students.
Attends meetings as required to share information, guidelines and procedures, coordinates activities, and to further disseminate information across the assigned department.
Regularly attends and participates in program Learning Communities or departmental committees (e.g. curriculum committee) as assigned.
Follows proper procedures/channels of communication.
Maintains and uses West Coast University officially approved syllabus template.
Participates in professional development and organizations in order to remain current in the field. Maintains professional appearance.
Courteous and approachable to students.
Adheres to University policies and procedures and conducts job responsibilities in accordance with the standards set out in the University's Code of Ethical Conduct, Compliance Agreement, Sexual Harassment Policy or any of its policies and procedures, applicable federal and states laws, and applicable professional standards.
Maintains regular and timely attendance, reports to work as scheduled and assures time worked and/or time-off is recorded properly.
Maintains confidentiality of all student, associate, and/or University information as required.
Exercises care, proper use and maintenance of department equipment and supplies and identifies unsafe conditions and makes appropriate adjustments.
Maintains order, cleanliness and safety at work. Performs other duties as assigned.
EDUCATION:
Master's degree, Physician Assistant; or Master's degree, or higher, in health-related field If a non-clinician scientist (Scientist Position)
Doctorate degree in health- or social-science related field
Minimum of three years teaching/research/clinical experience.
LICENSES/CERTIFICATIONS:
NCCPA certified Physician Assistant or Board certified allopathic or osteopathic physician Texas PA license (or eligible) or MD / DO licensed or eligible for licensure in Texas
KNOWLEDGE/EXPERIENCE:
2-3 years of clinical experience
Experience teaching in a PA program or Medical School preferred
Experience with ARC-PA accreditation in provisional and/or maintenance phase preferred Non-doctoral faculty; doctoral degree or willingness to enter and complete a doctoral program
#HEJ
ABOUT US
For over 100 years, West Coast University has been educating and preparing students for professional careers across our six campuses located in Southern California, Dallas, Miami, and Online. As part of our unique student-centric approach to advanced healthcare education you will be empowering future healthcare professionals. At West Coast University our students are Ahead of the Curve. Our Mission is to embrace a student-centric learning partnership that leads to professional success. We deliver transformational education within a culture of integrity and personal accountability.
Our benefited faculty and associates are offered a comprehensive benefit package including:
Health & Wellness
Financial & Retirement
Family & Parenting
Vacation & Time Off
Perks & Discount
Professional Development
West Coast University is proud to be an equal opportunity employer, and we seek candidates who desire to work in and serve an ethnically-diverse population.
Primary Location: Richardson, Texas Campus: WCU Dallas Function: Faculty
Apply
Don't have any jobs saved yet? Then start looking! Once you've found one you're interested in, click the heart icon to save a job.
Search all jobs