Instructional Designer Remote
When you join our faculty at West Coast University, you'll become part of a team that always puts students first. And that means you'll have the tools, technologies, resources and support you need to make a real difference in their lives, empowering new generations of healthcare leaders. Get ready to learn and grow in an energized environment with year-round curricula, collaborating with talented colleagues and reimagining healthcare education as we know it.
Full-Time
Minimal Travel (if any)
Success Profile
What makes a successful member of the Faculty team at West Coast University? Check out the traits we're looking for and see if you have the right mix.
Facilitator
Personable
Socially Conscious
Strategic
Team-Player
Technologically Savvy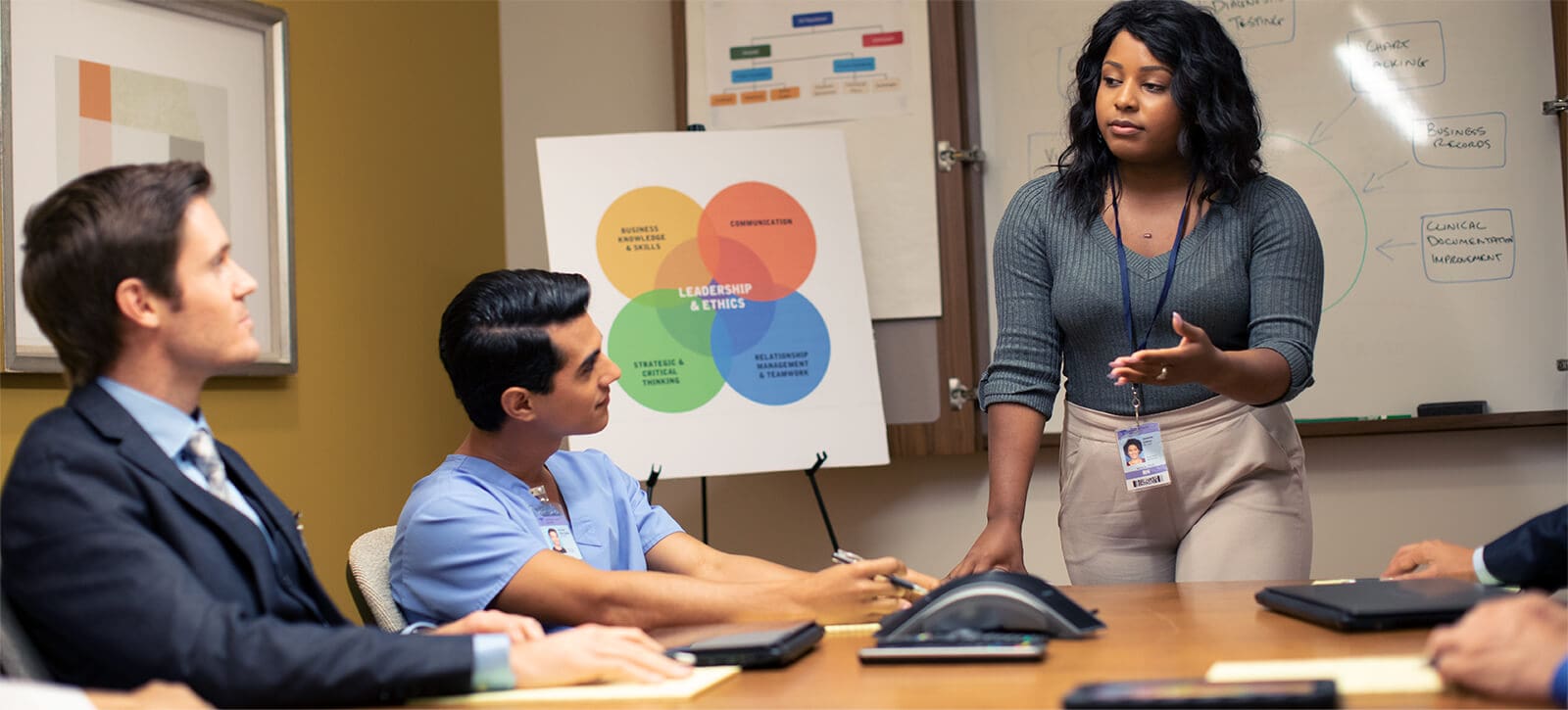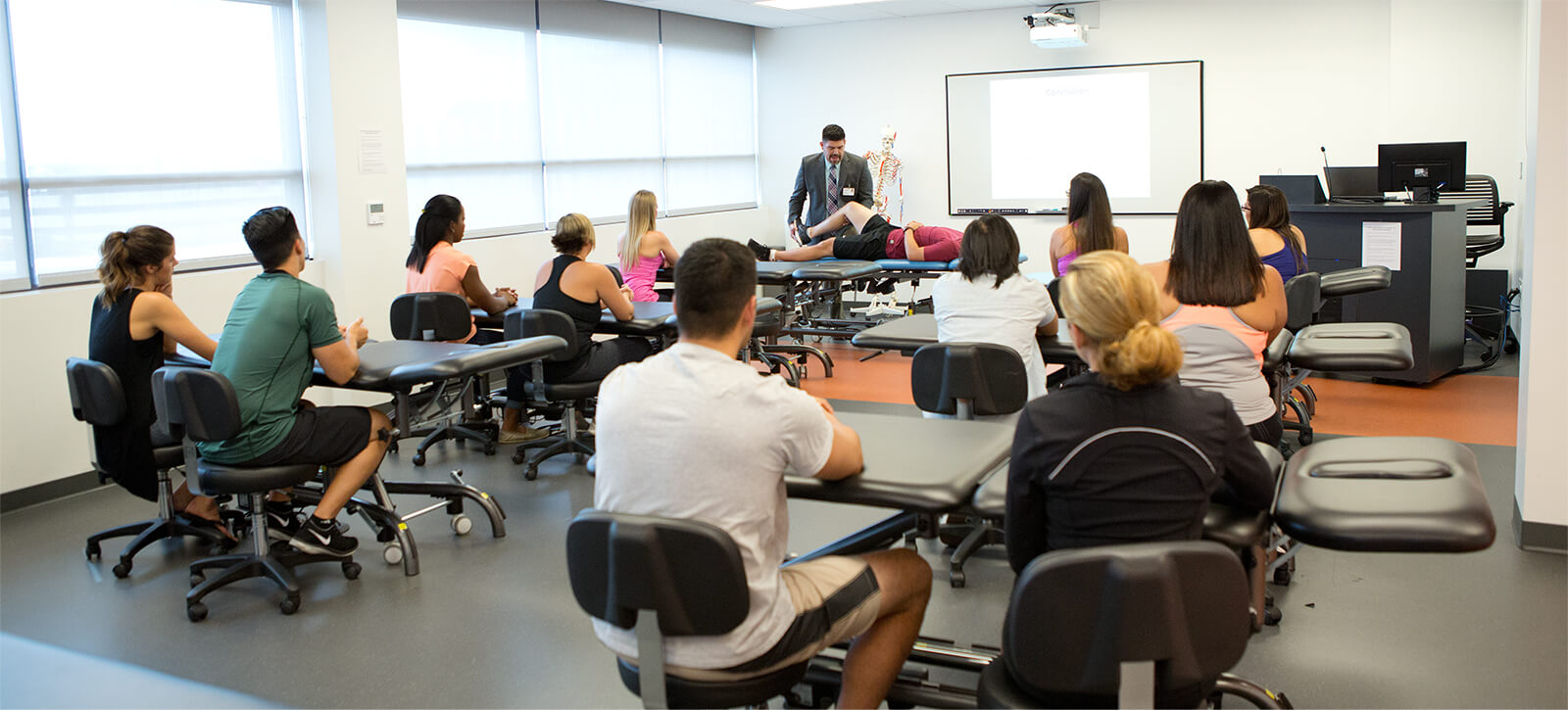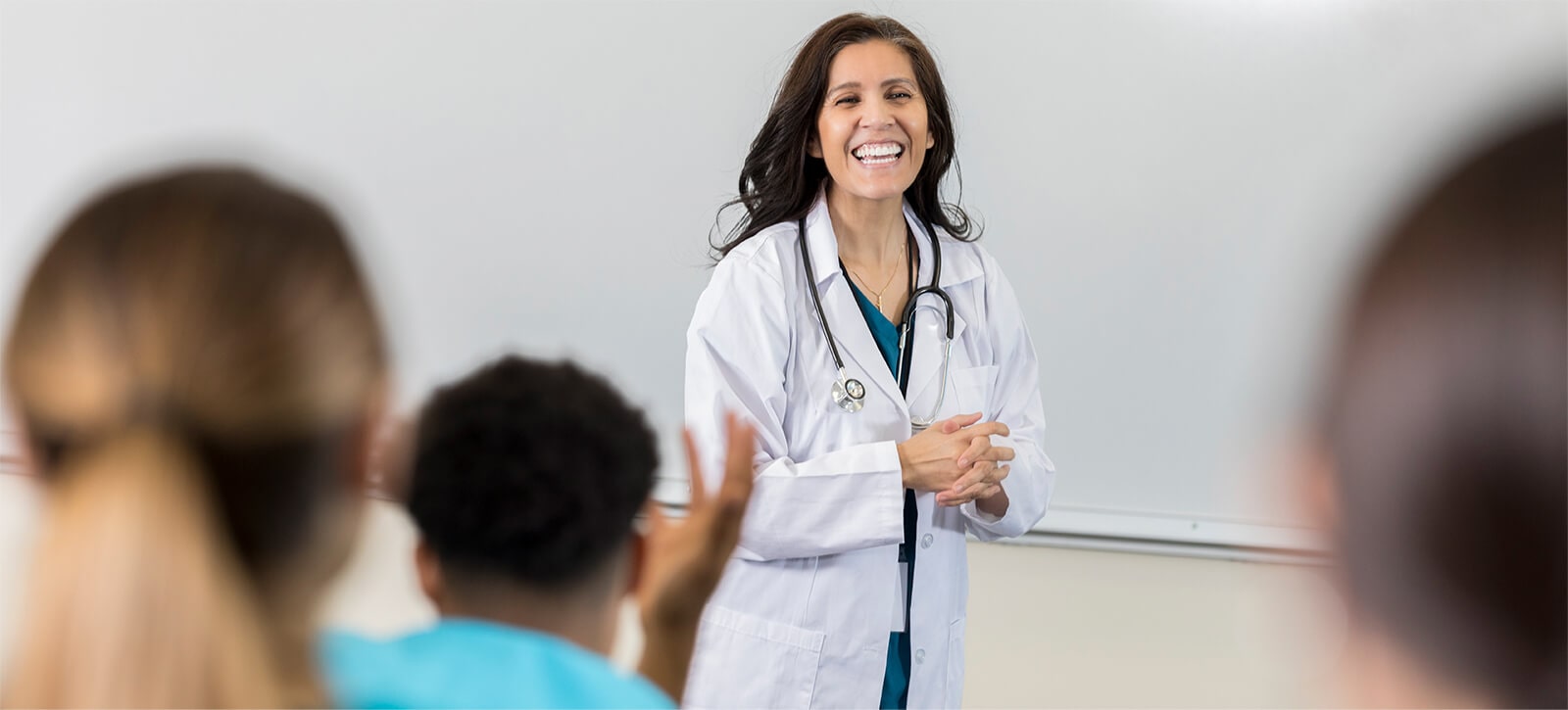 "If you are looking to work at a university that takes care of its students, faculty, and staff and allows you to live a prosperous, fulfilling, and healthy life, this is the place for you."

Paul P. Instructor ii, Gen Ed Non-sci, orange county
associate since 2013
Benefits
We offer a generous benefits package with a wide range of the plans, programs and support you need to thrive.
Healthcare

401(k) Retirement
Plans
and
Employer Matching

Professional
Development

Day of Service
PTO Day

Collaboration

Management

Awards &
Recognition
Our Mission & Culture
At WCU, the work you do empowers our future nurses, therapists, dental hygienists and more — propelling them into our communities where they can do the most good. As part of our dynamic, energized culture, you'll contribute to our unique mission that always puts students first. You'll collaborate with incredible people, grow in your profession, and transform healthcare education. Discover what it means to truly believe in the work that you do.
Responsibilities
SUMMARY:
Remote
Reporting to the Manager, Instructional Design, is responsible for the design, development, implementation and maintenance of online academic courses and programs for American Career College. Works closely with subject matter experts, consultants, American Career College and/or West Coast University associates, faculty and Independent Contractors, in various disciplines, to develop instructional content and supporting materials for new course development, course maintenance and course revisions. 
ESSENTIAL FUNCTIONS AND RESPONSIBILITIES: (Every effort has been made to identify the essential functions of this position.  However, it in no way states or implies that these are the only duties you will be required to perform.  The omission of specific statements of duties does not exclude them from the position if the work is similar, related, or is an essential function of the position.)
Designs and develops instructional materials for online, blended and web enabled courses for ACC and WCU academic programs aligning to ADA and accessibility requirements, organizational style guides, and instructional design and industry best practices.

Conceptualizes and produces a wide variety of instructional elements including, but not limited to, course syllabi, storyboards, lessons, assessments, graphics and multimedia presentations.

Ensures courses and programs are compliant with ACC and WCU standards and meet all quality assurance and accreditation standards. 

Stays current with eLearning development processes, copyright and plagiarism, and new education technology and instructional design trends. 

Continuously reviews course curriculum and helps to create necessary processes for continual upkeep and enhancement of courses.

Creates clear and engaging instructional materials that meet developmental needs of students and the learning outcomes of the academic program.  

Plans, in conjunction and collaboration with key stakeholders and management, the overall instructional flow of the courses to ensure the content is bot appropriate and clearly communicated. 

Interprets instructional needs and collaborates with subject matter experts in various disciplines to translate complex information and concepts into easy-to-understand learning materials that are technologically advanced, scalable, and forward thinking.

Manages instructional design process from inception to completion, creating project lifecycle and planning documents to ensure deliverables and milestones are met by all parties involved. Meets with stakeholders on a regular basis to ensure project expectations are being met.

Meets and collaborates with faculty, vendors, and subject matter experts across various campuses and locations, at a distance via phone, video conference, email, or in person. Maintains strategic and consistent communication throughout the project lifecycle.

Creates outlines, storyboards, audio and simulation scripts, job aids, scenarios, learning activities, online course content, instructor-led presentations and learning assessments using sound instructional design theory.

Participates in all aspects of program development including definition of learning outcomes, time on task calculations, organization of content, and creation of materials while promoting developmental thinking within the program. 

Researches new education technology trends and identifies opportunities to enhance the design and delivery of learning solutions. 

Defines measures to track outcomes and ensures alignment with institutional, program, and course outcomes.

Provides general customer support as needed, including instructional support, course fixes, and specific requests.

Communicates with department personnel when approaching out of office time to create team awareness and hand over un-resolved casework.

Participates in various team virtual collaboration spaces to confirm receipt of information and communicate when signing on/signing off.

Participates in meetings with camera enabled to maintain professional web presence.

Responds to all emails, calendar invitations, and project updates with professional and courteous language.

Adheres to College/University policies and procedures and conducts job responsibilities in accordance with the standards set out in the College/University's Code of Ethical Conduct, Compliance Agreement, Sexual Harassment Policy or any of its policies and procedures, applicable federal and state laws, and applicable professional standards.

Maintains regular and timely attendance, reports to work as scheduled and as required to meet the needs of the College/University and assures time worked and/or time-off is recorded properly.

Exercises care, proper use and maintenance of department equipment and supplies and identifies unsafe conditions and makes appropriate adjustments.

Multitasks on multiple projects, producing high quality work under tight deadlines.

Conducts job responsibilities in accordance with the standards set out in the Company's Code of Ethical Conduct, Compliance Agreement, Sexual Harassment Policy or any of its policies and procedures, applicable federal and states laws, and applicable professional standards.

Maintains established department policies, procedures and attends in-services and other required meetings.

Maintains confidentiality of all student, associate, and/or company information as required.

Exercises care, proper use and maintenance of department equipment and supplies and identifies unsafe

conditions and makes appropriate adjustments.

Maintains order, cleanliness, and safety at work.

May perform other duties as assigned.
EDUCATION:
Bachelor's Degree in education, instructional design, higher education leadership, curriculum and instruction, adult learning theories, or related field required.

Master's degree in education, instructional design, higher education leadership, curriculum and instruction, adult learning theories, or related field required.
KNOWLEDGE/EXPERIENCE:
Required
Minimum three years' experience designing materials in a content developer role.

Demonstrated experience developing creative and engaging training materials in a variety of formats and media.

Familiarity with a broad range of academic technologies such as: online discussions, web conferencing, blogs, wikis, and various learning management systems

Experience using and developing with some, if not all, of the following applications: Canvas LMS, Adobe Creative Cloud, Web Conferencing tools, HTML & CSS, Articulate 360 or Adobe Captivate, SnagIt and Camtasia, along with Microsoft Office (particularly Word, PowerPoint).

Demonstrated aesthetic, design composition, and typographic abilities.

Experience with the creation and delivery of a variety of training approaches (in-person, online—synchronous and asynchronous).

Understanding of higher education accreditation and regulatory requirements and the impact on online learning.

Extensive knowledge of, and experience with, implementation of learning theories related to curriculum and instructional design and media

development with an emphasis on competency-based instruction. 

Experience in managing development schedules using Analysis, Design, Development, Implementation & Evaluation (ADDIE) model, Scrum software development framework, or traditional project management techniques.

Knowledge of copyright and accessibility requirements related to educational content
Preferred
Extensive experience with a templated course model of course development and design

Knowledge of, and experience with, instructional technology practices and services related to academia in higher education institutions

Experience work with LMS outcome tools and developing outcomes reports
Experience in the fields of allied health, nursing, or science is a plus
Salary:
CA MIN 73,954
CA MAX 107,223
NON CA MIN 64,890
NON CA MAX 94,142
#LI-DL1
#HEJ
ABOUT US
For over 100 years, West Coast University has been educating and preparing students for professional careers across our six campuses located in Southern California, Dallas, Miami, and Online. As part of our unique student-centric approach to advanced healthcare education you will be empowering future healthcare professionals. At West Coast University our students are Ahead of the Curve. Our Mission is to embrace a student-centric learning partnership that leads to professional success. We deliver transformational education within a culture of integrity and personal accountability.
Our benefited faculty and associates are offered a comprehensive benefit package including:
Health & Wellness
Financial & Retirement
Family & Parenting
Vacation & Time Off
Perks & Discount
Professional Development
West Coast University is proud to be an equal opportunity employer, and we seek candidates who desire to work in and serve an ethnically-diverse population.
Primary Location: Campus: WCU Online California Function: Professional Online (Non CA) Salary: $64,890 - $94,142 CA Salary: $73,954 - $107,223
Apply
Don't have any jobs saved yet? Then start looking! Once you've found one you're interested in, click the heart icon to save a job.
Search all jobs